[CLEARANCE] Ultimate Moisturizing Honey Overnight Mask 60ml [Exp. June 25, 2023]
Moisturizers, Sleeping Pack
customers are viewing this product
A skin savior that promises to give you that 'start of the weekend glow' any day of the week, COSRX Ultimate Moisturizing Honey Overnight Mask is the perfect shortcut to radiant and luminous skin.
Paraben-Free

Sulfate-Free

Alcohol-Free
Info
What it does:
Get yourself a deep moisturizing overnight mask with COSRX Ultimate Moisturizing Honey Overnight Mask. This quick fix is encapsulated with skin-enhancing nutrients. Containing 85% Propolis extract, this lightweight overnight mask works to soothe and moisturize your skin, giving you the real experience of beauty rest.
Coupled with a dose of royal jelly and other detoxing ingredients, this mask pack penetrates deep within pores to quash acne-causing bacteria, eliminates dulling dead skin cells and stimulates the skin cells responsible for rejuvenation so you look instantly more luminous.
A perfect soothing mask to relieve skin from dryness and prevent rough and flaky patches, this is a great solution to help your skin to be uber-dewy, radiant and ready for anything. As a 3-in-1 mask, the Ultimate Moisturizing Honey Overnight Mask can be used as an overnight mask, a wash off mask, or even as a cream.
How to use:
As an overnight mask: Use at the end of the basic skin care routine before bed. Apply a decent amount on the skin.
As a wash-off mask: Apply a generous amount of honey mask and leave it on for 15 minutes. Wash off with toner or tepid water.
As a cream (in the morning): Use at the end of the basic skin care routine and proceed with your normal makeup step.
What you get:
(1) COSRX Ultimate Moisturizing Honey Overnight Mask 60ml
Ingredients
Propolis Extract, Butylene Glycol, Betaine, 1, 2-Hexanediol, PEG-60 Hydrogenated Castor Oil, Arginine, Cassia Obtusifolia Seed Extract, Dimethicone, Ethylhexylglycerin, Carbomer, Hyaluronic Acid, Allantoin, Panthenol, Sodium Polyacrylate, Adenosine, Honey

Key Ingredients: Propolis Extract, Hyaluronic Acid, Allantoin,Adenosine, Honey
Customer Reviews
Write a Review
Ask a Question
I recommend this product
Highly recommended!
I have oily dehydrated skin. I see micropeeling underneath my make up during the day even after hydrating and moisturizing after my acids. I used this not only as an overnight mask but also as my daytime moisturizer under makeup and I have been amazed that it took the micropeeling away even if I exfoliate with acids! It is light and non greasy, but works so well. I am already ordering my second tube to stock up during the mid year sale.
I recommend this product
Amazing!
I have use this for a while now. Honey / Honey propolis is know for its anti bacterial/anti-fungal/ anti- viral properties so it is good for those with fungal acne specially in the humid country like the Philippines. It is also good for any type of skin not just with fungal acne. I brought this one and gave it for my sister to try. I am still using this especially when i have irritated skin. This also makes your skin moisturize.
Calms irritation and nourishes skin
I bought a sample of this and I loved how it calmed my cystic acne and the surrounding redness. Aside from that, it made my skin super soft and gave me a healthy glow. I use this after my Centella Cream, also by Cosrx, to seal everything thing in while I sleep. I always wake up to a soft, glowing, bouncy and healthy skin whenever I use this. Have you heard of the "chok chok" skin that Koreans talked about? This gives you "chok chok" skin!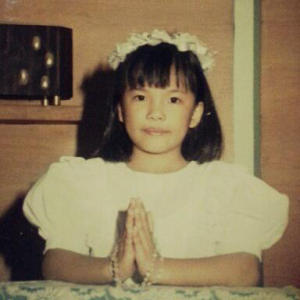 JD
12/29/2017
Jen D.
After using a sample of this mask, I bought the full-sized one! Super love!!!
This is super soothing to the skin. I am so glad I got the full size already. This made my skin feel supple and moisturised, without being greasy. It has a weird jelly texture, definitely the last step for any evening skin care regimen. Keeps all the good stuff in until the morning! One of my fave sleep masks now. =)
11/14/2021
Anonymous

Philippines
All around moisturizer.
Enjoying the 3-in-1 benefits. Mainly, I use it as an overnight mask for those planned lesser-hours-of-sleep kinda night to wake up to plump looking skin. Then when I look dull during daylight, I use this as a moisturizer. It sinks well into the skin giving that instant glow that makes me look like I had a good night's sleep. Haha! It's not heavy/dense due to its gel consistency.