Vitamin C Suspension 23% + HA spheres 2%
Serums, Boosters & Ampoules
customers are viewing this product
Info
Vitamin C is an effective antioxidant that brightens the skin tone and reduces the appearance of signs of aging.

Note: Based on recommendation from our customers, this formula is now offered in a tube format for easier dispensing. 

This product is a water-free suspension of 23% L-Ascorbic Acid powder. 

Topical Vitamin C offers a wide array of benefits to the skin. However, many forms of Vitamin C and many more formulations of Vitamin C are available commercially with a potential to confuse the audience. We have developed a guide that offers guidance on the formulations of Vitamin C offered under The Ordinary range. It also offers education on Vitamin C itself and on the differences between formulations of Vitamin C at large. Please click here for this guide.

Note: The format of this formula is a suspension of very fine L-Ascorbic Acid powder and, as such, provides the most direct exposure of extremely high concentrations of Vitamin C topically. With such format, there are 2 important things to consider: 

1) A very strong tingling but non-irritating sensation is expected during the first 1-2 weeks of use until the skin's tolerance to such high exposure is elevated. If the sensation is too strong to tolerate, the formula can be mixed on each application with other creams or serums of your preference.

2) The powder exposure to the skin disallows the formula to feel like a serum, lotion or cream and each application requires a few seconds to feel absorbed by the skin. This formula feels gritty for a few seconds after application. If you prefer to avoid this gritty feel, we suggest our Vitamin C Suspension 30% in Silicone. 

Alternative products on the market offer suspensions of Vitamin C in water-free formulations in heavier silicone bases to avoid the "powdery" feel of the suspension. These formulations do keep the Vitamin C stable but they are almost always offered in heavier silicone bases that interfere with efficient exposure of the entire Vitamin C content to the skin (the silicone entraps the Vitamin C). Our formula avoids the use of silicones and offers complete and direct exposure of the entire powder content to the skin, maximizing topical delivery. If you prefer a lighter silicone base instead for a smoother skin feel, we suggest our Vitamin C Suspension 30% in Silicone. 
Directions
Apply a small amount to face in the AM or the PM. Avoid contact with the eyes. A tingling sensation can be expected after application. If the sensation is too strong to tolerate, the formula can be mixed on each application with other creams or serums of your preference.
Content from https://theordinary.com
Ingredients
Ascorbic Acid, Squalane, Isodecyl Neopentanoate, Isononyl Isononanoate, Coconut Alkanes, Ethylene/Propylene/Styrene Copolymer, Ethylhexyl Palmitate, Silica Dimethyl Silylate, Sodium Hyaluronate, Glucomannan, Coco-Caprylate/Caprate, Butylene/Ethylene/Styrene Copolymer, Acrylates/Ethylhexyl Acrylate Crosspolymer, Trihydroxystearin, BHT.
NOTE: Ingredients are subject to change at manufacturer's discretion. For the most complete and up-to-date list of ingredients, please refer to the product packaging.
Orders are shipped within 24-48 hours of receiving the order, excluding Sundays and holidays.
Orders are usually delivered within 2-7 working days after shipping (excluding weekends and holidays). However, this is just estimated and not guaranteed because sometimes, there are delays that are caused by things that are beyond our control - either caused by the courier or the customers themselves, etc. (e.g. incomplete name, incomplete address, provided contact number cannot be reached, no person present to receive package, etc). So a gentle reminder to please double check your details and make sure there is an authorized person to receive your package. Should your order get delayed, feel free to contact us - we will do our best to help. :)
Returns, refunds, and exchanges are subject to the following conditions:
Due to the nature of our products, the ones valid for returns, refunds, or exchanges are only those received with manufacturing defect. 
Sale items are non-refundable and non-returnable.
Products that are defective can be refunded, returned, or exchanged within only 7 days upon receipt of your order. Outside this timeline, the product could have already been exposed to factors beyond our control which could have contributed to the damage/defect.
Products should be in its original purchase condition and must be unused.
Reviews
Customer Reviews
Write a Review
Ask a Question
I recommend this product
Too heavy for oily skin
I wasnt able to wear this product for a long time. The formula is a little too heavy for my oily skin.
10/27/2020
Anonymous

Philippines
I recommend this product
I'm using this on my underarms
I've used Vitamin C serums in the past to effectively brighten my face, so I thought about using this to lighten the shadow on my underarms. The price point of this serum is just right so I don't feel too bad doing that, and the Vit C concentration is high enough to maybe work. I know this is kind of an 'off-label' use but I'm so tired of buying creams that aren't effective so I thought why not give it a shot. It's only been 2 weeks but its already making a difference. I just use a small amount (maybe 1/3 - 1/2 of a pea size) on each UA and its 'oily enough' to spread around. So I think a tube can last several months, even if I use it twice a day. Quarantine is the perfect time to do this since I'm not too concerned about using deodorant. But it doesn't seem like I smell?? So I *might* try out using this even when I go out. I did try using this on my face, it felt tingly in some parts (didn't happen on my UAs), and i feel its too greasy for my oily skin type. I definitely recommend this for UAs 100% but for oily skin types maybe look for a lighter serum.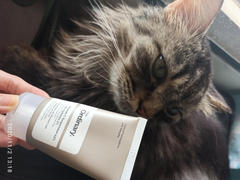 07/12/2019
Anonymous

Philippines
I recommend this product
Patience is a virtue
A little of this goes a long way. The first time I tried it I was expecting to feel it sting like mad. But it doesn't maybe because I use it in moderation. I only take a pea size and smooth it all over my face. I've tried it for a week and notice that a few blemishes (the not so dark ones) are fading. So I'm hopeful that maybe a month or two all those pimple marks would be gone or not so noticeable.
06/27/2019
Anonymous

Philippines
I recommend this product
Good
Need to check after a few weeks of using the product. But so far, so good.
I recommend this product
The Ordinary
Still checking the results. Only been using it for a few days