19% Pure Vitamin C, No Water Added
ZERO WATER MEANS STABLE VITAMIN C & EXCELLENT ABSORPTION
Did you know? Pure Vitamin C is only stable in solutions with water if pH is less than 3.5 or in waterless formulations, such as this Mizon Real Vitamin C Ampoule formula.

So why does this matter? If you're already familiar with Vitamin C serums, you may have come across formulations that turn brownish not long before you opened the product. This process is called oxidation, which occurs when Vitamin C is exposed to light or air. This is just a normal occurence for pure Vitamin C serums or ampoules, but can be slowed down by storing it inside your refrigerator.

Another benefit of waterless formulation is excellent absorption. Since it doesn't contain water, it penetrates easier into your skin, making it more effective.
Amazing Antioxidant Effects
VITAMIN C BOOSTS THE SKIN'S OWN COLLAGEN PRODUCTION, WHICH HELPS ENHANCE THE SKIN'S FIRMNESS AND SMOOTHENS FINE LINES AND WRINKLES
Check out this Mizon Real Vitamin C Ampoule Antioxidant experiment.

Vitamin C is an antioxidant that reduces active oxygen. What is active oxygen? — It is the main cause of aging, wrinkles, freckles, and dark spots in the skin. The red povidone oxidized solution in the video changes to transparent when it enters in contact with Vitamin C. That's the amazing antioxidant effects of pure, real Vitamin C in action.
Formulated with just 10 effective ingredients
Propanediol, Propylene Carbonate, Ascorbic Acid(19%), 2,3-Butanediol, Dimethyl Isosorbide, Arbutin, Orange Peel Oil, Limonene, Scutellaria Baicalensis Root Extract, Adenosine
NOTE: Ingredients are subject to change at manufacturer's discretion. For the most complete and up-to-date list of ingredients, please refer to the product packaging.
Frequently Asked Questions
Mizon
Real Vitamin C Ampoule 30ml
"Visible results such as lightening of facial scars and sun spots as well as brightening of complexion were observed after about 2 weeks of usage."
- Cleo G., Mizon Real Vitamin C Ampoule 30ml customer
100% Authenticity Guaranteed
What are people saying about Mizon Real Vitamin C Ampoule?
Customer Reviews
Write a Review
Ask a Question
Filter Reviews:
skin
hyperpigmentation
spots
doubt
skin tone
Vitamin C serums
ampoules
application
Glow
acne
01/04/2021
Cassidy S.
Philippines
I recommend this product
AMAZING
I love this product. It doesn't irritate or burn my skin at all. I think it has already helped to clear up my skin as well. I notice that it looks brighter and more even in it's complexion.
12/15/2020
Anonymous
Philippines
I recommend this product
Mizon Real Vitamin C Ampoule
Its very good, my skin condition haa been improving with each use.
12/10/2020
Anonymous
Philippines
my new vit c fav ...
I took the chance of getting this instead of the other one that ive been using already, i got curious because of its waterless formula but i was hesitant as well because of the lack of reviews. Its been a few weeks since using this and i can say it didnt disappoint, my skin def looked healthier with a certain glow especially after waking up. I even shared this to product to my mom.
11/07/2020
Anonymous
Philippines
Vitamin C ampule
It's my first time using it and it's a bit sticky on my face it will take time to fully absorb on my face. It's also feels a bit hot but when you wake up in the morning i felt like my face is glowing and fresh. I still need time to see the effect since it's my first week of using it.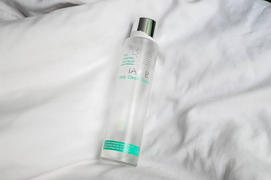 10/28/2020
Anonymous
Philippines
Glowy
My skin is bright and glowy when I wake up. I did notice a few pimples here and there since I started using this though.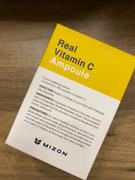 10/29/2020
Go Bloom & Glow
Hello, maam! :) You might be experiencing purging. Anything that makes your skin cells turn over faster can cause skin purging, so generally those with exfoliating benefits, such as Vitamin C and hydroxy acids (glycolic acid, salicylic acid). You might want to continue with using the product as after it gets worse, it will get better. This article might help po: https://www.healthline.com/health/beauty-skin-care/skin-purging Thank you and stay safe! <3
Please keep in mind that results may vary. While testimonials come from our customers, they do not guarantee specific results.